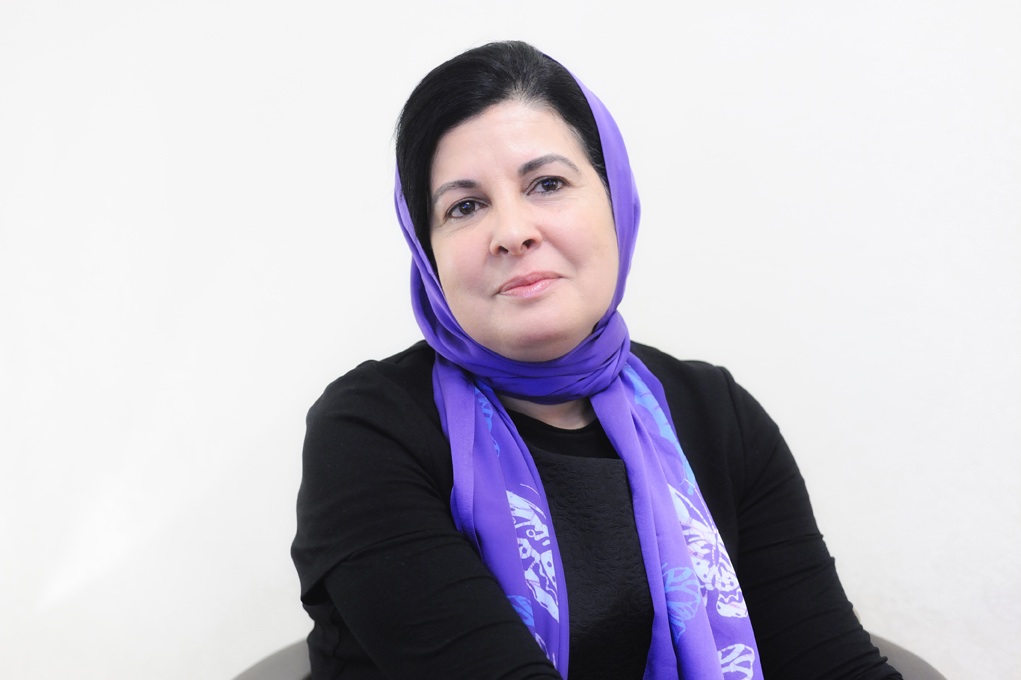 Asma Lamrabet is a biologist at the Avicennes Public Hospital in Rabat.
She has been the Director of the Center for Women's Studies in Islam in the Rabita Mohammadia des Oulémas du Maroc since 2011 to March 2018.
She is a member of the International Academic Committee of the Musawah Network, a member of the Fatéma Mernissi Chair at Mohammed V University in Rabat and a member of the Moroccan National Committee on Education and Culture.
She is the author of numerous articles (www.asma-lamrabet.com) and essays such as:
(2011). Femmes. Islam. Occident. Casablanca: La croisée des chemins and Paris: Séguier-Atlantica
(2012). Femmes et hommes dans le Coran : Quelle égalité ?. Paris: Al-Bouraq. (Prize from the Arabian Woman of Sociology 2013)
(2014). Femmes et religions: Points de vue de femmes du Maroc. Casablanca: La Croisée des chemins.
(2015). Men in charge?: Rethinking Authority in Muslim Legal tradition. (Chapter: An Egalitarian Reading of the Concepts of Khilafah, Wilayah and Qiwamah). Edited by Ziba Mir-Hosseini, Mulki Al-Sharmani & Jana Rumminger. London: Oneworld.
(2015). Les femmes et l'islam : une vision réformiste. Fondapol.org
(2016). Women in the Qur'an: an emancipatory Reading. Leicester: Kube.
(2017). Croyantes et féministes: un autre regard sur les religions. Casablanca : La croisée des chemins.
(2017). Islam et femmes : Les questions qui fâchent. Casablanca : En toutes lettres. Grand Atlas Prize 2017.